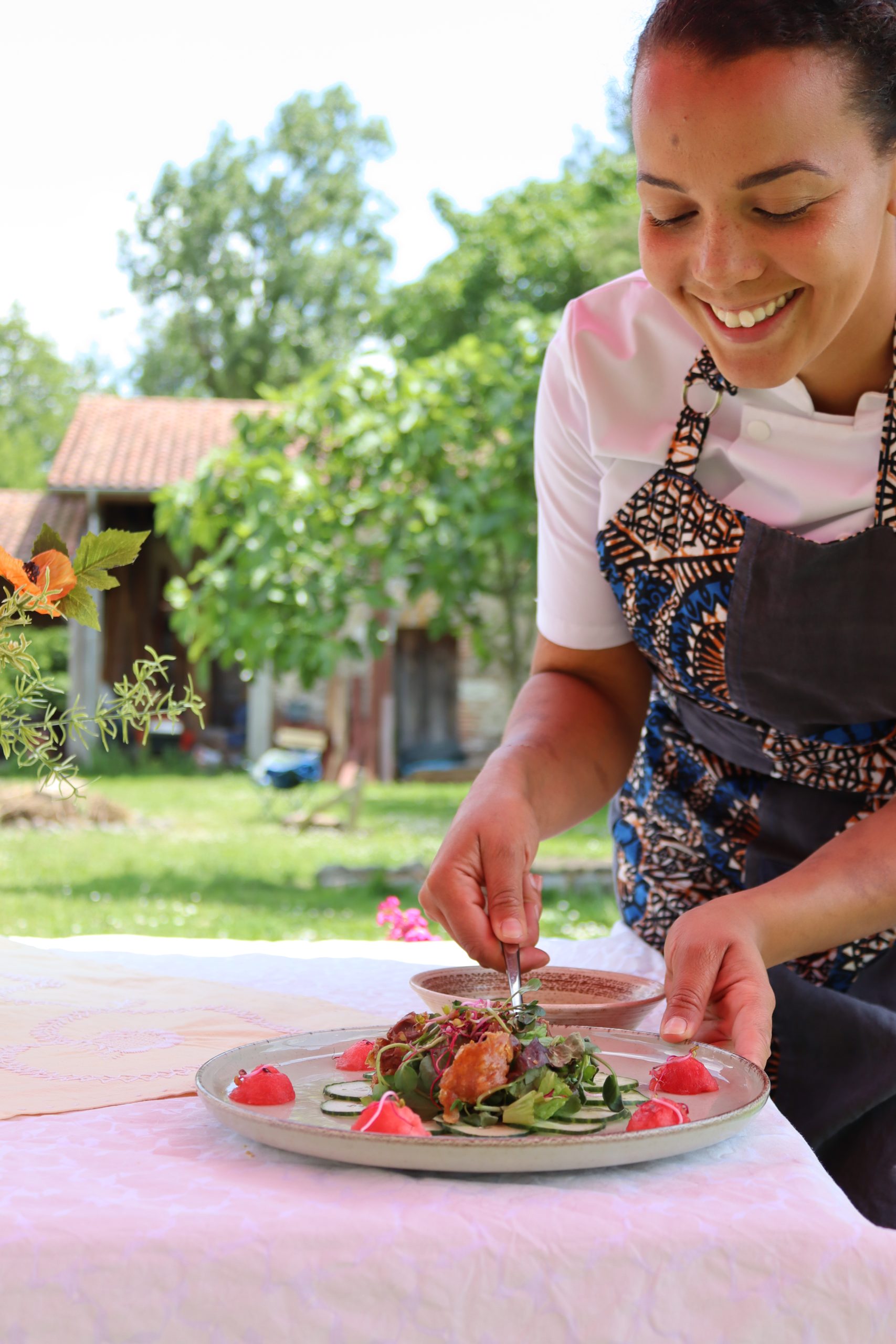 HELLO. I AM JACINTA.
Private Chef & Foodie. Who loves organisation, travel and good wine.
Story behind this food blog
Hello and welcome to Chilli & Life, the home of spicy recipes! My name is Jacinta and I'm so glad you found my page today! I am a major foodie and spice fan who loves cooking. I have loved cooking for as long as I can remember. On my blog you will find lots of delicious spicy recipes cooked from scratch with seasonal ingredients and lots of love. I love chilli and spicy food – truth be told I put chilli in almost everything I cook! But you can find the occasional recipe with no spice!
I've been living on my own since I was 17 perfecting my skills in the kitchen and learning how to cook on a budget from scratch. Cooking for me is the best thing in the world, which is why I am always cooking for my friends and family. I've been hosting dinner parties since I was 20!
Now I help others plan their dream private dining experience – Chef Privé! I host private culinary events under the Eat with CANDL brand. We host Cuisine Secrète and Dégustations de Vin.
Chilli & Life was born after much persuasion and pressure from my sister and friends. Its a place for me to document and share my recipes, passion for food, cooking and life tips with other spicy food lovers!
I was born and raised in London by my British Nigerian mother who is honestly the best cook I have ever met (no I'm not bias you should try her food!). My mother grew up in London, Brazil, Portugal and Nigeria and was always in the kitchen learning from the local chefs and staff growing up and to this day cooks food inspired by her life travels! My passion for food is definitely down to her and the exposure she gave me to food. Her knowledge, skills and our numerous travels together influenced and grew my love for food for sure!
I grew up in the kitchen, it was mandatory but it never felt like a chore, I always found it so enjoyable. I will never forget my early input of sitting on the washing machine in the kitchen peeling maggi and garlic!
Keep scrolling….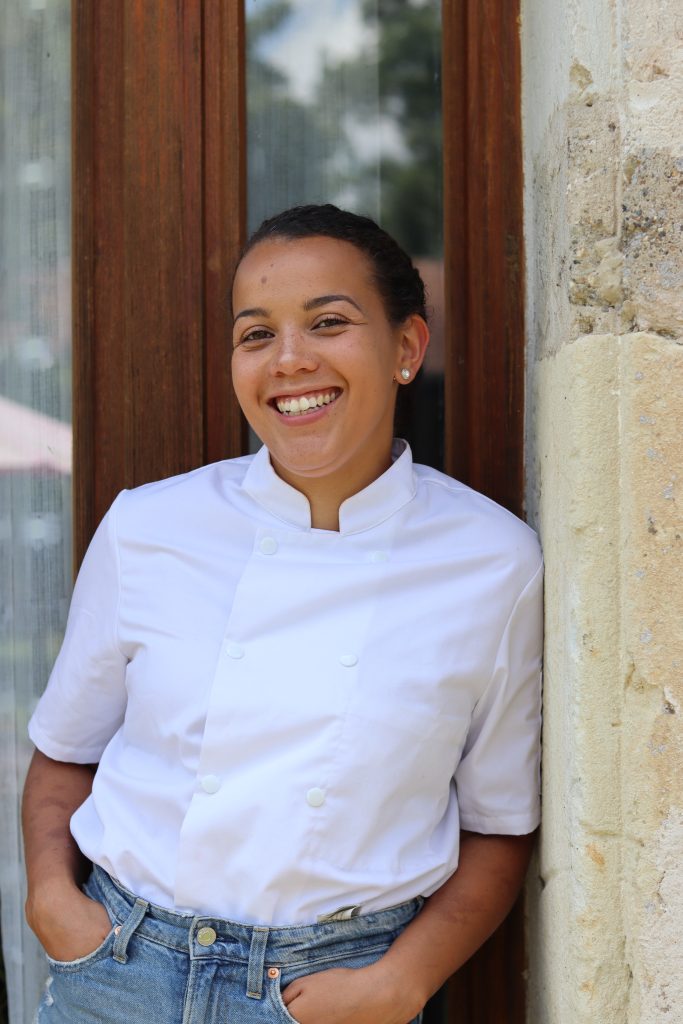 Frequently Asked Questions
Why did you choose the name Chilli & Life?
I love and I mean love spicy food and cooking with chilli. I grew up eating spicy food from a very young age – I can't imagine food without it. Chilli & Life was inspired by the phrases "Chilli & Spice" and "Sugar & Spice. This blog is all about Chilli & Life!
I was born and raised in London to a British Nigerian mother and English and Welsh father.
What is your favourite food?
My favourite food hands down is rice, versatile and delicious! Go and check out my Nigerian Jollof Rice Recipe
When did you start Chilli & Life?
I started the preparation and behind the scenes work at the start of 2021 and launched Wednesday, 31 March 2021.
Wanna know more? Check out the FAQ page.
Travel is another big passion of mine, I love learning about other cultures but one of the big reasons of course is trying new and exciting local food! With my mother living in Sicily, my sister, friends and family and now me in France I have somewhat of a European life and have gotten further knowledge and inspiration for my cooking from my travels in Sicily and France. My recipes are inspired by all the places I've been and the people I've met along the way. Food truly brings us all together! You will find a huge variety of recipes here – but be sure that the one key ingredient you will find is chilli. You will also be sure to find lots of meat and fish recipes (vegans look away now!).
I also love eating out, whether it be at a cute hidden French bistro in the Dordogne or a boujie Michelin star restaurant in London.
My friends and family love my food and recipes and I hope you will too! My hope is to inspire people to get back in their kitchens cooking delicious, home cooked, fresh food for their friends and families that will invoke love and happiness.
Chef á Domicile
I now offer in person services as a private chef in the south west of France. I have always wanted to open my own restaurant and to go to culinary school one day. It has been a dream of mine for a long time. I have finally decided to take the first steps. I have opened my business as a private chef for food lovers in the beautiful department of Landes. I will also be going to a local culinary school in September 2023. I am finally pursuing the career I have always wanted and I simply can't wait to go on this new journey.
If you want to find out more about this side of my business head to the Eat with CANDL page to find out everything about my services!
I'm just someone who likes cooking and for whom sharing food is a form of expression.

Maya Angelou
Thank you for reading!
I am so glad you found my website today and I hope it brings you joy and adds some spice to your life – now please explore and enjoy Chilli & Life!
Do you have questions about recipes? Want to work together? Or have Private Dining Request? Please feel free to write to me for all inquires – please go to my Contact page or Chef Privé Page for more information!